Lionel Laday, REALTOR® and Delegated Supervisor of Laday Realty Group, LLC (Brokered by Kari King) based in Austin, Texas is a 23 year veteran of the real estate industry and has represented clients all over the Greater Austin Area and Southeast Texas Area. Lionel Laday has built a solid foundation of clients in this community through his professionalism, attention to detail, and commitment to always put his client's needs first. Lionel studied Business Administration at American Intercontinental University and completed Real Estate studies at Real Estate Education, Inc in Beaumont, Texas led by Real Estate Guru, Eddie Stockton. Passionate about helping first time home buyers and seasoned buyers/sellers; Lionel has continued to leverage his know-how and experience to exceed his client's expectations.

Active in the community, Lionel is a member of the Austin Board of Realtors, Texas Association of Realtors and National Association of Realtors. He is a proud member of upRising - a church without walls. At upRising, Lionel gladly works with many teams, ministries and serves on the Board of Directors. He also serves on the Board for the Austin Pride Interfaith Partnership. In his free time, Lionel enjoys traveling, dining at restaurants, wine tours and concerts in Austin's beautiful hill country. Spending time together with his friends and family is never something Lionel takes for granted.

Lionel's friendly personality, effective communication and negotiation skills help create a smooth and seamless transaction for all his clients. Let his real estate knowledge go to work for you today.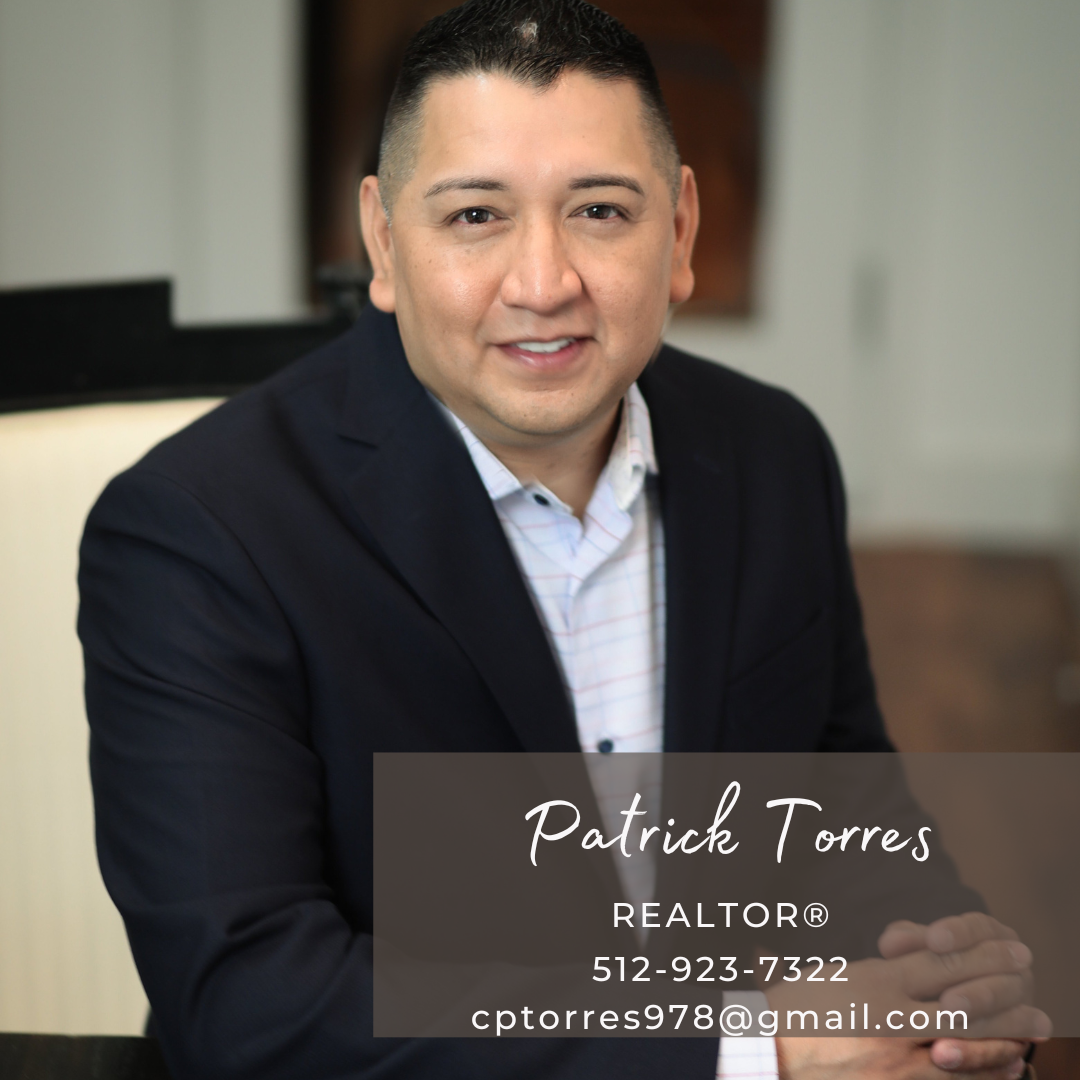 Patrick Torres moved to the Austin Metro area from Portland, a small town north of Corpus Christi, TX, in 2001. He spent over 10 years working in the Telecommunications industry for a Fortune 500 corporation. Soon after, he entered the financial services industry where he currently works for the largest credit union in the Austin area, a non-profit cooperative, as a Personal Banker. In his current role, Patrick performs in-depth analysis on member's financials while actively understanding the goals and needs of members. These goals and needs often include help establishing or re-establishing credit, monitoring and adjusting important assets, or obtaining first-time purchases such as a vehicle or home. Patrick's interest in real estate sparked when he built his first home, through Ryland Homes at the time, from the ground up in the hill country shortly after moving to Austin. During Patrick's downtime, you can find him spending quality time with his family, relaxing and soaking up the sun while fishing, enjoying a day at the lake, traveling, or going to the beach.

Whether you are looking to sell your home, purchase your first home, a vacation home, or your forever home, let Patrick be the Realtor for you. His integrity, core values, and extensive professional background allows him to be detailed and efficient, while maintaining effective communication throughout the process. Patrick largely values helping you accomplish your real estate goals and hopes to leave you with indescribable positive feelings resulting from the formation of a lasting professional relationship.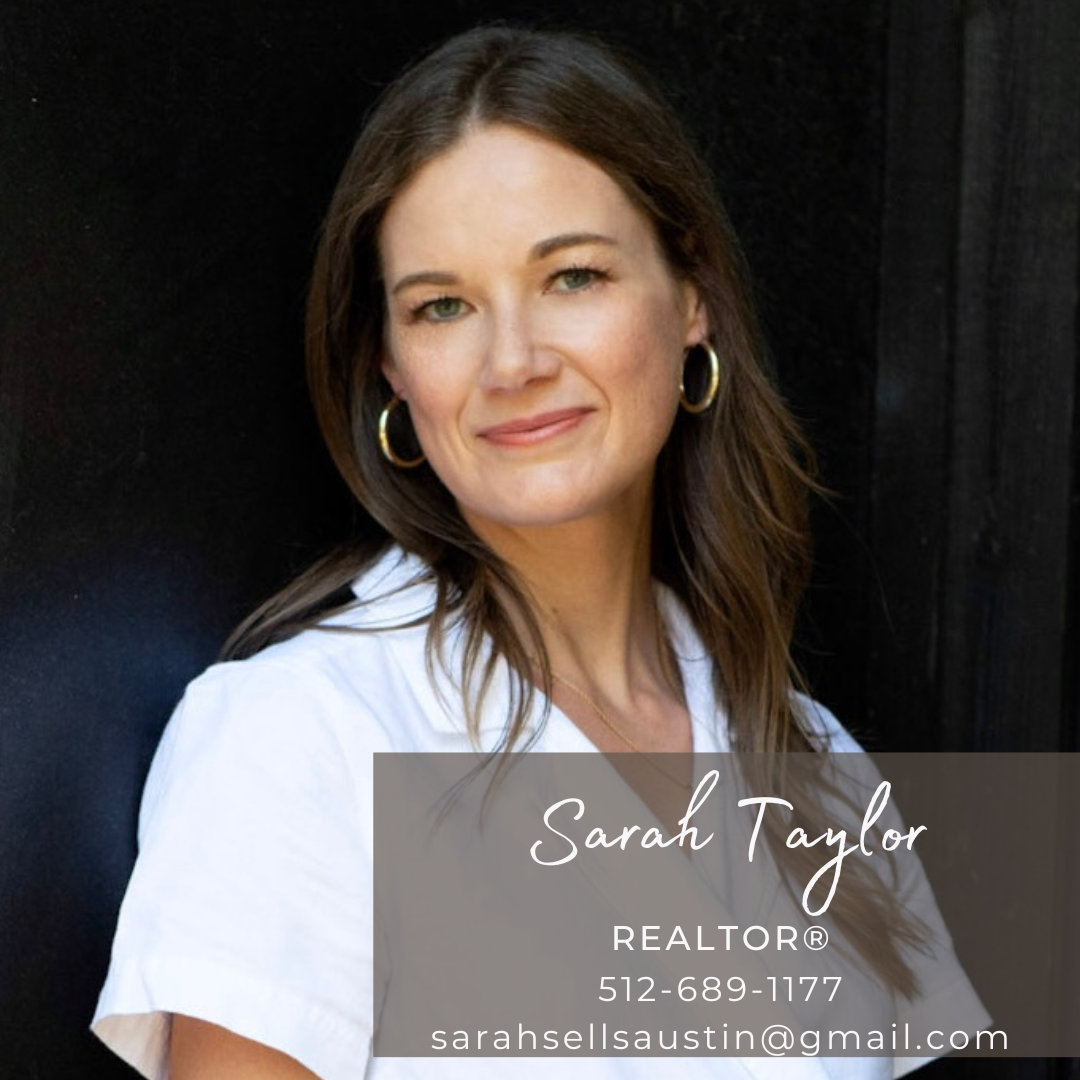 What makes Sarah stand out? She knows the market: where the deals are, properties that are not yet on the market and sellers that are truly motivated. As a native Austinite, Sarah is a great tour guide for the capital city and the surrounding hill country. Sarah's insider status will help you understand what the best neighborhoods are now, and what places will emerge as hotspots. She is very knowledgeable of current and future development and how it will affect everything from traffic to schools. She'll also let you know about dining and shopping districts in the city.
Sarah specializes in upscale areas of the city including Westlake, RiverPlace, Lakeway, Northwest Hills, Tarrytown, Spicewood and Bee Cave. She is also very familiar with the different neighborhoods that comprise central Austin and has a good grasp on housing trends and current events happening within the city. Sarah can also recommend builders who specialize in luxury, green building and specific areas.